Image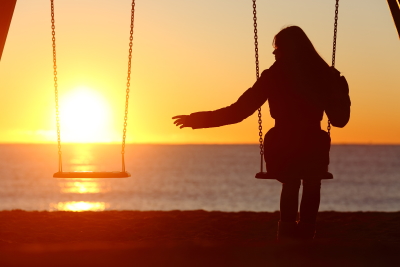 When we think about loss and bereavement, we automatically think about the passing of a loved one. Every change in someone's life can, however, bring feelings of loss. For example, the diagnosis of a chronic condition, redundancy or even an exciting and beautiful event such as becoming a parent, can trigger feelings of loss and grief.
The loss of a loved one can be devastating and can affect people in very different ways. Grief can be likened to "one minute you can be swimming along in the sea and the water is beautiful and calm and all of a sudden a huge wave appears from nowhere and engulfs you". This may or may not be how you experience grief - others go through the emotions in stages, so remember everyone is different and their experience of grief will be unique to them.
In general, there are four stages of grieving:
Acceptance of your loss and that the loss is real
Experiencing the pain of grief
Adjusting to life without the person who has died
Moving forward - putting less energy into grieving and channelling it into something new
Grief doesn't follow the stages smoothly. It can feel very chaotic and out of control, but eventually, these feelings become less intense.
Each bereavement is unique and there isn't any time limit on how long grief will last. Generally, the loss might not be constantly at the forefront of your mind after around 18 months, but this period varies depending on the individual. There is no "normal".
If you feel that you are not coping and are experiencing any of the following for a prolonged period of time, then it may be time to seek some support through loss and bereavement counselling:
You are finding it difficult to get out of bed
You are neglecting yourself or your family, i.e. not eating properly, not interacting with friends or family
You are feeling that you cannot go on without the person that you have lost
The emotions you are experiencing are so intense that it is impacting on the rest of your life
If any of the above rings true, please do contact me via my contact page for more information on my online loss and bereavement counselling service