Image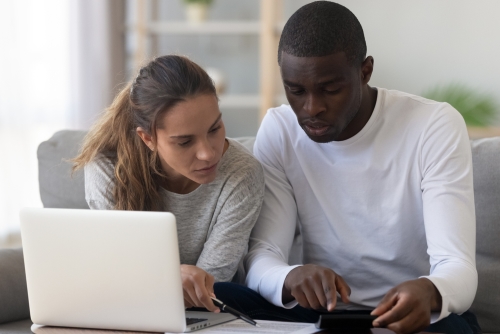 All couples and relationships go through difficult times; life can be particularly stressful with work, family and financial commitments, but it is how you manage these situations with your partner that makes the difference between staying together or splitting up.
There are some tell-tale signs that may suggest that it is time to consider couples or relationship counselling.
Are you and your partner experiencing any of the following within your relationship?
A breakdown in communication with your partner, where nothing gets resolved
The conversations keep going round in circles
Finding yourself feeling more confused and frustrated after speaking with your partner
Your conversations quickly turn into an argument
Certain topics are off-limits as they result in making your situation worse  
If you have answered yes to any of the above, my online couples counselling service can help.
I have supported couples to resolve many issues that have impacted their relationship, including but not limited to:
Recovery following an affair
Divorce and separation
Reducing relationship power struggles
Re-establishing a loving relationship
The importance of communication
In all of the above situations, communication is key and in all relationships, communication is one of the main objectives of the counselling process. My role is to support you to change the way that you communicate and ensure that you both feel that you are being heard.
Healthy communication takes practice but it will eventually become the new normal in terms of how you talk to each other. This will help you both reduce the misunderstandings of the past and work towards a stronger, healthier relationship.
Together we can practise these skills with couples counselling in a safe and secure online environment.