What My Clients Say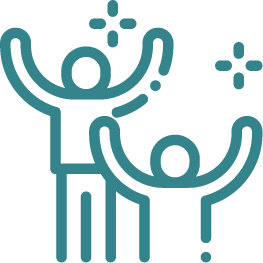 During my many years working as a counsellor, in both private practice and with Relate, I've had the privilege of working with many individuals, couples and families whom I've been able to help and support to affect some very positive changes to their relationships. Read on for their experience of working with me.
Joanne, really helped Ben and I explore what was happening in our relationship, we often went away from our sessions reflecting on various aspects of our relationship that we had not really considered before.  
Joanne was really helpful in supporting us to view our relationship in a more postive way and supported us through the change process.
I am not sure that we would have survived without her.
We are very grateful for her support.
I really do not think our relationship would have survived if we had not have sought counselling, Joanne enabled us to talk to each other something we had struggled with when it came to discussing intimacy.  We both felt very comfortable and safe in Joanne's presence and I think it was this that enabled us to be honest and open.  Thank you Joanne
Thank you for the help that you have given us, you helped open our eyes as to what was happening in our relationship and the impact the past was having on this.  We have learned to talk together openly about the past and this has helped us going forward.  We are now looking forward to a happier future.  Thank you Joanne.
We have faced some difficult challenges but Joanne helped us to identify and talk through our issues and find a constructive way to move forward that we were both happy with. She provided a calm and comfortable environment for us and we feel this has been a really positive step in our relationship.  I would not hesitate to recommend Joanne to other couples.
Our counselling sessions with Joanne lasted a couple of months through a rather difficult patch in our relationship.  She provided a neutral platform for us to discuss the issues we had and guided us through this process in a supportive, non judgemental way.  As someone that finds it difficult to open up I really appreciated Joanne's patience and the activities were a good way for me to express my feelings.  I would highly recommend Joanne's services to anyone that is facing difficulties within their relationship and would not hesitate to get in contact in the future if i needed to do so.
It was getting close to my wedding day and although I knew I loved my fiance deeply, I had so many worries about being married again.  I think my past marriage was having a huge impact and I was very anxious, at a time when I should have been so happy.  I decided to seek counselling, thats when I came across Joanne.  I immediately felt at ease with her and we built up a good rapport very quickly.  I felt I could open up to her and she was not judging me.  The counselling helped me to clear the confusion in my head so that I was able to see things more clearly.  Many thanks Joanne